01 May 2020
|
Our selection of top new Land Rover products
GRILLE LIGHTS
PRICE: £479.95 Contact: eBay.co.uk
Improve the lights on your Discovery 4 with this new Terrafirma LED grille lighting kit. Each kit includes a pair of 8 inch 36W double row E marked LED Terrafirma driving lights that produce a super bright 3240 Lumen combination flood and spot light pattern. Includes wiring kit and instructions. Won't spoil the factory look of your D4. Available for all D4 models.
SILL PANELS
PRICE: £174 Contact: Britpart.com
We've just run a two-part series on how to repair the sills on a D3 and D4 and now we bring you the repair panels needed for the job. Don't forget to purchase one for each side of the vehicle.
STEEL WHEELS
PRICE: £294 (set of 4)
Contact: Britpart.com
Wheel prices have just gone a little crazy of late but these 8x16 large offset steel wheels are pretty affordable. They might be in the same style as a one tonne rim but they are 8 inches wide and will take a larger modern tubeless tyre.
GALV BRAKE SHIELDS
PRICE: £67.50
Contact: Britpart.com
I've seen people take newish old Defenders on big overland trips and then when they hit the first long stretches of really bad roads they post photos of destroyed brake mud shields. If they'd have put on a set of new galvanised ones before setting off, they probably would've been okay.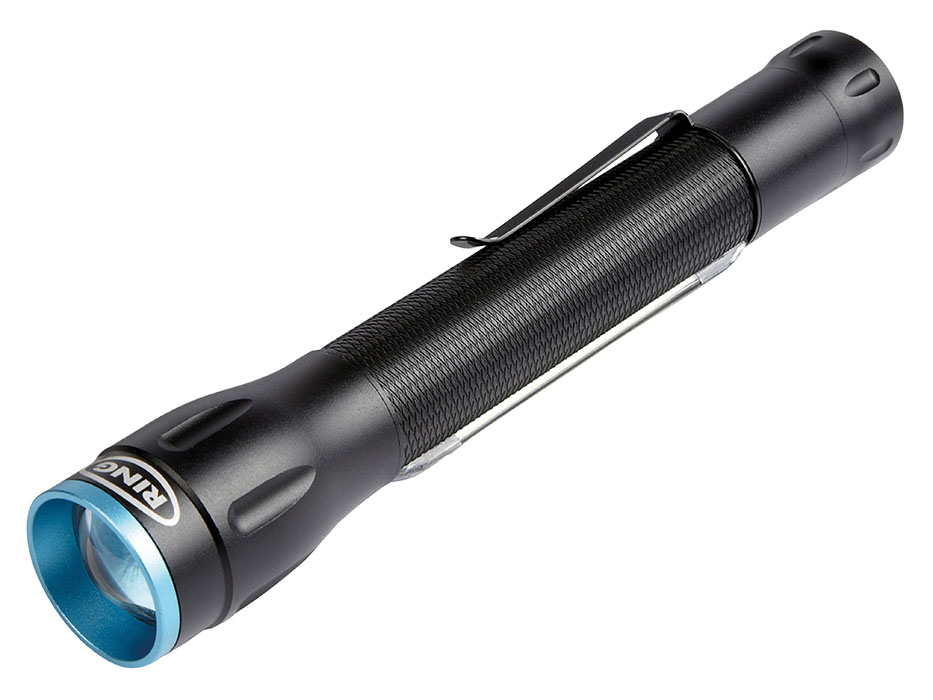 INSPECTION TORCH
PRICE: £39.95
Contact: Britpart.com
This durable 150 lumen Inspection Torch has an LED strip lamp that provides both an extremely concentrated or wide beam. Magnetic base and rechargeable.
LUBEGARD
PRICE: £18.05
Content continues after advertisements
Contact: Britpart.com
The Lubegard Gear Fluid Supplement is for use in all manual transmissions, transaxles and final drives that require gear oil. What does it do? It will provide high temperature stability which prevents harmful deposits on synchros and gears. Will also reduce drive train power loss plus loads of other benefits.
RUBBER KEY COVER
PRICE: £3.99
Contact: Amazon.co.uk
Drive a newer Land Rover and looking for silicone rubber protection for your key? This key cover is your solution. Key will still work as usual. Available in different colours.
MINI LED LAMP
PRICE: £15
Contact: Halfords.com
The Ring Rechargeable Mini LED Lamp has a magnetic base plus a hook, so hang it up and get working! Has a bright 200 lumen light output and two hour operating time, and is rechargeable via micro USB.
GLACIER 1
PRICE: £89.99
Contact: Robens.de
The redesigned mummy-shaped Glacier I sleeping bag from Robens has AirThermo insulation which provides great levels of warmth no matter what the conditions. A new feature is the stretchy top half which helps with insulation and increased loft.
OIL FILLER BREATHER
PRICE: £64.70
Contact: Britpart.com
Oil filler breather for the following Land Rovers: Series I (engine numbers 26100201 onwards); Series II and IIA petrol, Series III 2.25 petrol up to prefix 901 & 904 and suffix D inclusive.
Budget Digital Subscription
Get access to over 7 years of Land Rover Monthly – that's almost 100 issues plus the latest digital issue. The issues are fully searchable so you can easily find what you are looking for and what's more it's less than 10p a day to subscribe. Click here and start enjoying all the benefits now